Not many introductions needed here. Binance is the biggest crypto exchange player in the game right now, worldwide.
The Binance platform gives you the option to:
Purchase and Sell popular Cryptos (such as Bitcoin & Ethereum) but also less popular ones (more than 180 cryptos) through credit/debit card or wire transfers.
Complete your daily purchases in cryptocurrency by using the Binance Visa Card which offers Cashback bonuses up to 8% (in BNB)
Trade Cryptocurrency with or without leverage with the lowest market fees available (>0.1%)
Earn passive income on your Cryptos through a number of features such as Staking, Crypto Lending & Investing.
Invest in new fresh Cryptos after their first ICO through the Binance Launchpad.
Alongside with Crypto.com, right now they (might) be two of the most complete platforms for everything regarding cryptocurrencies, offering the most well rounded and all-in-all experience for both new and veteran users in the matter.
Binance's services are available in almost every country in the planet attending to ~1.400.000 transactions / second, with an astonishing daily average of up to 2.000.000.000 transactions!
Finally, access to the Binance platform is available through all devices, including iOS, Android, Mac & Windows.
So, if you want to read more about what it is, how it works and whether or not it's a scam, then keep reading. Up next: the Biggest & Most Detailed Guide to Binance for 2021.
Happy reading!
---
Binance Guide Index:
---
| | |
| --- | --- |
| | |
| Founded: | |
| Buy via Card: | |
| Buy via Bank Transfer: | |
| Trading Fees: | |
| Crypto Card: | |
| Saving Accounts: | |
| Desktop App: | |
| Mobile App: | |
| Binance Bonus: | |
| Referral Code: | |
What is Binance
Binance is a relatively new Crypto Exchange platform which started in 2017. It was founded in China by Changpeng Zhao (CZ for short) who is currently the CEO.
CZ is a developer with former software experience in high-frequency trading, since in the past he had founded another company (Fusion Systems in 2005) which developed it for other Brokers.
It all started with an ICO which invited investors to purchase its Native Token (BNB), through which the company managed to raise $15 millions and thus funded its founding expenses.
Given the rather unfriendly relationship of the Chinese government with cruptocurrencies, CZ moved Binance over to Japan where it continued its operations in 2017.
The expanse was so rapid, that in January of 2018 Binance had to temporarily close sign-ups because it couldn't manage all the incoming traffic. At some point, it reached 240.00 new users in an hour!
In 2019 the platform was hacked which resulted in roughly 7.000 BTC being stolen from users, which however were reimbursed through the company's Insurance Fund, SAFU.
Currently it's the biggest crypto exchange platform with the most transactions worldwide (2 billion daily), counting offices in more than 12 countries and attending to users from all around the planet.
It's not clear which country Binance is based on. In the words of CZ:
Binance Doesn't Have a Headquarters Because Bitcoin Doesn't

Coindesk, 08.05.20, CZ
In order to fully satisfy the freedoms needed to run its operations, Binance is based in a number of offshore locations such as Cayman Islands, Seychelles and Malta:
In response to China's decisions, we are moving our IP's from Hong Kong to an offshore location. So we are registered in multiple locations and we have people in multiple locations. That way we will never be affected by one regulatory body,

CZ
As you can already tell, Binance isn't your little crypto corner shop that just so happened to appear in your block. It's a Mega-company in the crypto industry whose projected profits lie between $800 mil to $1 bil for 2020.
Meanwhile, our dear friend and CEO CZ, lists as #5 on the Forbes list of the most wealthy people in the crypto world, with a Net-Worth of $1.9 bil.
Finally, Binance has come out well ahead of the crypto race, managing to buy out other companies of the industry, which weren't exactly pushovers.
Some worth mentioning are:
Yep, as you also realized… they're MASSIVE!
---
What is the Binance Coin (BNB);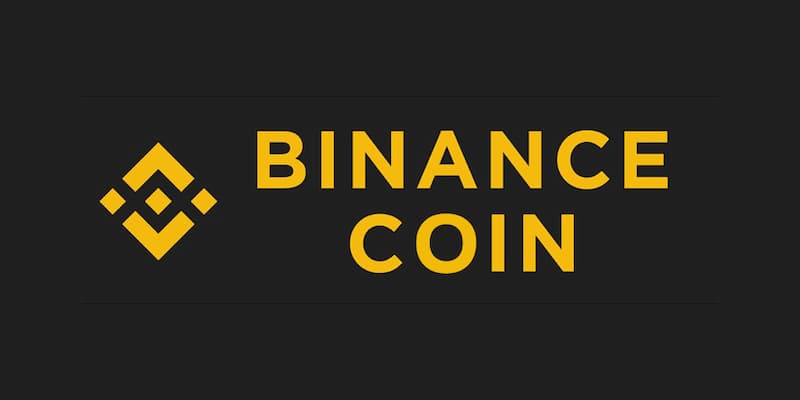 BNB is the platform's Native Token and what Binance is tailored around.
It can be Traded (not only in Binance but in other Crypto Exchanges too) and can be used to pay off the Trading Fees of the platform (with a discount of 25%).
Apart from that, it's the company's aim to offer more advantages to those who use BNB, including reduced transaction fee rates and access to services such as BNB Vault & LaunchPool, through which you can "farm" other cryptos.
We'll take a deeper look in the advantages BNB offers in the chapters below.
BNB was launched in July of 2017 through an ICO (Initial Coin Offering) where you could get BNB for the price of $0.15 /token.
Currently BNB is transacted at the price of:
The initial split of BNB Tokens was the following:
40% to the Founding Group: (80.000.000 BNB)
50% to the First ICO Investors: (100.000.000 BNB)
10% to Angel Investors: (20.000.000 BNB)
What this means is that the company raised $15.000.000 which were invested in the creation of the platform, marketing expenses, personnel, emergency funds etc.
BNB started off as an ERC-20 Token which was hosted in Ethereum's chain, when in April of 2019, it swapped to its own chain, the Binance Chain Mainnet.
---
Binance Services
Binance didn't succeed in being one of the most popular crypto platforms by chance.
The options and services it offers regarding everything around the Crypto world are so many that they can satisfy even the most demanding of users.
In a nutshell, with Binance you can:
---
Buy and Sell Crypto with Fiat
Through Binance you can purchase more than 25 Cryptocurrenices (Bitcoin, Ethereum etc) by paying directly in your country's currency using your debit/credit card or through bank trasnfer.
The Cryptos you can buy directly with Euro are as follows:
| | | |
| --- | --- | --- |
| Bitcoin | Ethereum | Ripple |
| Binance Coin | EOS | Litecoin |
| Binance USD | TrueUSD | Tether |
| Bitcoin Cash | Ethereum Clasic | Tezos |
| Basic Attention Token | BitTorrent | Polkadot |
| Zilliqa | FIO Protocol | DAI |
| ZCash | Polygon | Chiliz |
| DogenCoin | Swipe | Compound |
| Maker | VeChain | Synthetix Network Token |
Fiat to Crypto
Appart from Euro, more than 40 conventional currencies are available for direct crypto purchases, such as USD and UK Pound.
If however you wish to purchase crypto using your card, then you'll be charged an extra card processing fee of 1.8% and your crypto will be immediately available in your account.
Purchase with a Card [Step by Step] ▶
If on the other hand you choose to transfer the money from your bank (SEPA) to Binance you won't pay any fees but it will take 1 to 3 business days for your money to appear in your account.
Guide to Bank Transfers in Binance [Step by Step] ▶
Here's a video with a detailed step by step guide to how to purchase crypto in Binance using your Debit or Credit Card:
---
Trading Crypto with Low Fees
The Binance Trading Center didn't become the biggest one by chance.
As you can already tell, you can Trade all the popular cryptos like Bitcoin, Ethereum, Litecoin, Cardano and Polkadot.
However, what makes the platform stand out is the plethora of options it offers regarding altcoins which you can Trade. You can easily gain access to new up-coming projects of low-cap cryptos which might have a lot to offer and you won't easily find in other Crypto Exchanges
The Trading Pairs available are so many, that will satisfy even the most demanding of users and include both Crypto/Stable coins (ETH/USDC) and Crypto/Crypto (BTC/VET).
Finally, for all the options we've discussed so far, there is a fixed fee of 0.1% (Maker/Taker Fee) which can be reduced even more.
Leverage Margin Trading
For the more advanced Traders, Binance offers Cryptocurrency Margin Trading with leverage of up to x3, x5 and x10.
Crypto Futures & Options Trading
If you're looking for even more Trading options and features, Binance also has cryptocurrency derivatives to offer.
You can open positions on Crypto Futures & Options with leverage up to x125.
*Margin Trading, Margin Trading Futures & Options, are advanced features oriented towards more experienced traders.
---
Binance Visa Card
The Binance Card is a Crypto Visa Card that you can complete your daily transactions with, by using the cryptocurrencies you have in your account.
It's a very versatile tool that aims to shorten the gap between cryptos and real life everyday spendings. It's the equivalent to the Crypto.com VISA Card which has currently also done a very good job towards this goal.
Furthermore, it offers cashback bonuses, up to 8%, in BNB for any transactions that you make.
This means that whenever you complete any purchases, you receive some BNB in your wallet as Cashback that you can use any way yo want to.
The cashback percentage amount you receive depends on your Card Level, which in turn depends on the amount of BNB you have Staked.
If you have 0 BNB you'll receive 1% cashback
More Specifically:
How do I order the Binance Visa Card?
Binance VISA Cards are available in a multitude of countries (including Greece where this article is written from).
A mandatory step in the procedure, is completing the First Verification Level in your account, which is verifying your ID card (KYC Level 1).
To order you Binance Card you have to navigate to:
Menu > Finance > Binance Visa Card and then click "Get Started"
To complete the order there are 2 levels:
Level One:
Filling in your name, which will also appear on the Card.
Level Two:
Verifying your personal info and filling in the shipping address.
Shipping Costs are completely free.
(unless you choose express shipping)
Until you get a physical copy in your hands, you can always use the Virtual Binance Card for your transactions.
---
LaunchPad & LaunchPool
Binance offers access to Initial Exchange Offerings (IEO) for new cryptocurrencies regarding new projects exclusively accessible through its platform
Initial Exchange Offerings are similar to Initial Coin Offerings with the only difference that the initial fundraising isn't organized from the same Crypto Project team, but from a popular Crypto Exchange.
Through the Binance LaunchPad you gain access to a direct market of new cryptocurrencies, whereas through the Binance LaunchPool you can acquire them by Staking your Tokens.
In order to access these features you'll have to use Binance's Native Token: BNB.
---
Binance Finance
Binance Financing gives you access to:
Crypto Saving Accounts
Crypto Staking
Crypto Loans
With these features, you can put your crypto to use and earn passive interest income, or other cryptos or receive loans by using them as collateral:
---
Savings Accounts with Interest
Via Binance Earn you can access the services of Flexible Savings & Locked Savings.
You can think of them as savings accounts where you just leave your crypto in and farm the respective interest.
They are available either in Flexible Terms (where you can withdraw your crypto at any given time) or in Locked Terms (where you agree in the timeline where your crypto remain locked, with higher interest rates in return).
Right now you can earn interest income on more than 58 Cryptocurrencies through the Savings feature, which you can access at: Menu > Finance > Binance Earn
---
Crypto Staking
Binance Earn offers you the option to Stake more than 37 Cryptocurrencies in the platform.
Roughly, Staking is a way to earn passive interest income on the respective crypto, by just keeping it locked for the agreed upon timeframe and terms that apply.
You can keep your crypto locked for 30, 60, or 90 days (on better terms), with annual interest rates (APY) that reach up to 22.49% (Polkadot Staking – 90 days), also paid off daily in your wallet.
---
Crypto Loans
In Binance you can receive receive loans in fiat currencies (or cryptocurrencies) by putting your own crypto on as collateral.
You can easily receive a loan for whichever purpose and use the Binance Card to use the money you received
For example, say you need a loan of €1.000 and you wanna put your Ethereum on as collateral, you're gonna need 1.36944826 ΕΤΗ for that. In detail:
As you can tell, you can receive loans in currencies other than Euro and use as collateral one of the 13 supported cryptocurrencies (BTC, ETH, BNB, DAI, DOT etc).
---
Security
The one thing on the minds of most people when thinking of cryptocurrencies, is for sure safety, since on many occasions, they are associated with frauds, scams and hacks.
From Mt. Gox all the way to BitConneeeect, the road is filled with frauds and "unfortunate" events for the developing, online world of cryptocurrenices.
Should you decide to put in the time and effort and invest in Cryptocurrencies, the best call would be to choose only tried, trustworthy platforms, with some experience on their backs, so you could somehow rest assured knowing your money is as safe as it could be.
I wouldn't advise taking the risk of investing in new, unknown platforms that might however, offer better and higher income rates.
(Emphasis on "somehow" – with crypto you can NEVER rest TRULLY assured)
Generally, Binance is regarded as one of the safest Crypto Exchange choices out there. However that doesn't mean there haven't been bumps along the road of its security.
According to the report of CryptoCompare for February 2021, Binance gets an A in Security, ranking 11th among 163 other exchanges.
I was thinking of how to categorize the security features that a Crypto Platform might offer their users, and I came up with the following:
Passive Security Which has to do with insurances & guarantees for invested capital but also company infrastructures that ensure the safety of the users' Cryptocurrencies.
Active Security That has to do with all the tools that the platform offers their users so that they can protect their account.
Binance offers rather high passive security options as well as many for active security, which we'll review below:
---
Passive Security
The most important passive security Asset that Binance offers would be the Secure Asset Fund for Users, or SAFU for short.
From 14/07/2018 onwards, Binance secures 10% of all commission fees in a separate emergency fund, as capital for contingency plans in cases of emergency, thus protecting the investments of their users if something went terribly wrong. The emergency fund is kept safe in a separate, secure Cold Wallet.
As Murphy's Law states: if something can go wrong, it will.
And it did:
Binance put this passive security asset in good use in the 2019 hacking incident, and reimbursed all the users who were victims to theft.
---
Active Security
And because, better safe than sorry, let's take a look at the Active Security features that Binance offers
Thankfully, in Binance you'll find all the nescecary tools that will make sure your account is safe and you'll never be victim to fraud or theft.
You can access all of them at: Menu > Profile Icon > Security
I recommend turning everything on!
2 Factor Authentication – 2FA
To activate 2FA you'll need to download the Google Authenticator App on your mobile device and link it with your Binance Account.
This way, whenever any action is taken in your account (such as transferring money) you'll be required to enter the 2FA Code which you'll find in the Authenticator app.
It serves as a two step confirmation for any important movement in your account. So even in the unfortunate scenario where you get hacked, the potential hackers will need extra access also to your mobile device in order for them to be successful.
It might sound a bit annoying having to fill in an extra code every time you wanna use your account, however keep in mind that it might be worth the trouble since it could turn out to be a lifesaver in any disastrous scenarios.
Activate it!
SMS Authentication
In order to activate SMS Authentication, you'll need to turn it On and fill in 3 different codes you'll receive:
by SMS
through the Google Authenticator App
via eMail
When this feature is turned on, any time you try and withdraw from your account, you'll need to verify the transaction through the SMS code you'll receive from Binance.
A very nifty extra Security Feature, easy to set up and easy to use.
No reason not to turn it on…
Address Management & Whitelist
Through the Address Management feature, you have the option to manage all the IP addresses that will allow crypto transactions to be made in your account.
So by Whitelisting an address, you can only make transactions through that whitelisted address. Another extra security layer you can add to make your account truly bulletproof.
This way, if anyone else gets access in your account in any way, they won't be able to make transactions and steal from you since they won't be able to use any addresses other than your whitelisted ones.
Device Management
With this tool you can see all the devices that are or have been connected to your account.
So if you see a device that you don't recognize, you can easily block it and make sure only devices you recognize are allowed to connect to your account.
Anti-Phishing Code
It's a common tactic among hackers to send emails to users, pretending they are from Binance, in order to scam them (phishing) into sharing their passwords.
To counteract this, Binance offers a feature where you set a password of your choosing to be sent in every official mail from Binance, so you can tell legit and phishing mails apart.
---
The Hack of 2019
In 2019, Binance got hacked, which resulted in roughly 7.000 Bitcoins being stolen from users, estimated to cost $40.000.000 (rates then being ~$6.000 /BTC).
CZ reported that:
"The hackers used a variety of techniques, including phishing, viruses and other attacks. The hackers had the patience to wait, and execute well-orchestrated actions through multiple seemingly independent accounts at the most opportune time."
The good news were that the Bitcoins stolen from users were reimbursed in full through the Emergency Insurance Fund of Binance (SAFU) that the company had put in place for situations like this.
---
Fees & Commissions
Let's take a look now at the fees/commissions that Binance has set for the transactions made in the platform.
Overall, Binance offers some of the lower rates in the market "winning" against competitors such as Coinbase, Kraken, Crypto.com or Gemini.
Figuring out the fees that are included might get troublesome (at least true for most of the exchanges out there), so I'll do my best here to clarify and explain them as good as possible.
First of all, we're going to split the fees in the following categories:
---
Deposit Fees
Deposit Fees are the fees the platform charges whenever you want to deposit crypto or money in it.
Like the market dictates, Binance does not charge any fees for depositing money in your account through bank transfers, or depositing cryptocurrency.
*With the exception of purchasing cryptos through Credit/Debit Card where the Processing Fee is 1.8% for Euro.
---
Withdrawal Fees
Withdrawal Fees are what you get charged for withdrawing crypto or money from your Binance account.
In Binance you can withdraw both conventional currencies (fiat money) but also cryptocurrencies.
Withdrawals, like in most exchanges, aren't free.
Here's an overview of the rates:
| | | | |
| --- | --- | --- | --- |
| Method | Min Withdrawal | Fees | Time |
| by Bank | €0 | +0.8€ | instant |
| by Card | €0 | +1% | 1-3 business days |
| Crypto: | depends | depends | differs |
---
Trading Fees
Trading Fees is what you're charged for performing transactions (buy/sell) on the platform.
In the overwhelming majority of Exchanges (either crypto or stock), Trading Fees are dividing into Maker & Taker Fees.
Click here if you wanna learn more for Maker/Taker Fees ▶
Also, leave a comment if you want me to explain something for you.
Without getting in on many technicalities, if you're a novice or plain user of the Exchanges then most likely the fees that apply to you are the Taker ones.
Binance charges 0.1% for any transaction made in their platform, making it one of the cheapest Crypto Exchanges out there.
Let's check where the competition stands:
---
How do you Reduce the Commission Rates
There's 2 great strategies to reduce fees even further
Step 1:
Pay Trading Fees in BNB
One of the many ways you can use the Binance Native Token, is to profit from the reduced rates it offers for transaction fees.
What do I mean by that?
Here are the rates you get when paying fees in BNB
You can turn this option on through:
Menu > Profile Icon > Dashboard > Using BNB to pay for Fees
Keep in mind:
In order to keep receiving this discount, you have to always maintain (at least) a small amount of BNB in your account.
Step 2:
Extra, Lifetime 10% discount
If you use the following link to create your account, then you'll receive another 10% discount on your Trading Fees, for ever!
Which reduces the 0.075% fee rate an extra 10%!
Additional Discounts
For heavy traders, then there are even more discounts to be earned on fees. We'll skip that for now though, since the numbers required are astronomical (weekly transactions > 50 BTC >$2.000.000~). Probably not for casual users like you and me…
Then again, if you've surpassed your human restrictions and have ascended to crypto-whale, take a look at the fee structure here.
---
Account Creation
Let's take a look at the steps required to create an account in Binance:
Step 1:
Account Creation
Easy step, not much to do here: for a basic Binance account all you need is an email/mobile phone number and a password for your login.
With this basic account, you can access your personal Crypto Wallet in Binance. There you can:
Complete transactions (buy/sell) only among cryptocurrencies
Transfer and Store your Cryptos
Basically, what you can't do, is transfer fiat (€, $ etc) to or from your account, or complete purchases with your credit/debit card. Also the amount of crypto you can transfer is very limited.
---
Step 2:
Account Verification
To remove these limitations, what you'll need to do is verify your account, following the laws and regulations Binance adheres to.
Specifically, what you have to do is:
---
Level 1 – ID Verification
The first thing you're asked to verify is your ID.
You'll need:
ID or Passport or Driver's License
If you have a Passport, use it
Tip:
If you're using a computer, I'd recommend continuing the process through the Binance Mobile App, since you'll need to use your camera.
You'll be asked to fill out some basic personal information (Full name, Address etc), and a photograph of your ID (or Passport) and a selfie for confirmation.
After you upload all the required files and information, the ball is on Binance's court. If the verification is successful, you'll receive a confirmation email with all the new unlocked features:
For me, the advanced identification process took only a couple of seconds to complete.
---
Level 2 – Proof of Residence
The last step to fully verifying your account is the physical address verification.
It's not mandatory and can be omitted, unless you plan to deposit or withdraw huge amounts of money to and from your account.
You'll need to take a photo of some document that shows your physical address. Any official or state issued documents such as utility bills, bank statements etc will do. The important thing is for your name and address to appear on it.
---
Step 3:
Securing your Account
It would be a good idea to set up your account right away. Remember all those security features we talked about before? Now's the time to turn them on and finish up with your account.
Specifically, go to:
Menu > Profile Icon > Security
And turn the following on:
2 Factor Authentication – 2FA
SMS Authentication
Anti-phishing Code
Whitelist Address – On
If you skipped over the section where we talked about all these features, here's a shortcut to help you navigate to what you need: Security ▶
Remember that old saying, better safe than sorry?
Well it didn't become a saying for nothing! I'd really recommend turning everything ON!
At the very least, turn on 2FA
---
A Guide to Buying Bitcoin in Binance
Now that we're done with verifications, let's put that fresh account to use and buy some Crypto!
Here I'll show you how you can buy Bitcoin through the Binance platform.
Note: Keep in mind that if you want to buy some crypto other than Bitcoin, all you have to do is follow the same steps, but swap over to your preferred crypto.
Let's take a look at 3 different ways you can buy some Bitcoin:
---
Buy Bitcoin by Card
The simplest, easiest and fast way to buy cryptocurrencies in Binance.
The payment is instant and the Bitcoin are available in your wallet also instantly.
On the other hand, it's the priciest method, since there are extra charges: the card processing fee of +1.8%
To buy Bitcoin using your Card you have to navigate to:
Menu > Buy Crypto > Credit/Debit Card
*Make sure the currency is set to €
Then you choose the amount you want to buy (€100).
If it's your first time buying Bitcoin by card, you'll have to fill in your card information, your address and click "Pay Now".
A window will pop up where you'll see the overview of your order:
the amount of Bitcoin you'll receive
the Exchange Rate BTC/EUR
commission fees
the amount charged
If everything's as it should be, hit "Confirm" and congratulations on your first Bitcoins!
---
Buy Bitcoin with Bank Transfers
This method isn't as simple since there's a couple extra steps to take (some outside the platform), is rather slower (1-3 business days) but is much cheaper.
To buy Bitcoin via Bank Deposit/Transfer/Wire in Binance, navigate to:
Menu > Buy Crypto > Bank Deposit
*Make sure the currency is set to €
Choose Euro as your currency, then Bank Transfer via SEPA, enter the amount you wish to transfer at the right part of the screen and hit "Continue".
In the window that pops up, you'll find all the required information in order to complete the transfer from your Bank to Binance.
Open your Online Banking App (or website), navigate to the Transfers section and fill in the recipient information you got before.
As we mentioned before, Binance doesn't charge anything for Bank Transfers, however your bank might charge you for it.
(in Greece for example, there is a fixed 1€ fee for these transfers, regardless the amount)
When your money is available in your Fiat Wallet in Binance, you'll be able to convert them to Bitcoin.
To do that, navigate to:
Menu > Trade > Convert
or
Menu > Buy Crypto > Cash Balance (it's the same thing)
There you'll choose the currency (Euro), the amount you want (€100) and then you can convert it.
Careful:
You can transfer money only from bank accounts that are in your name.
Also remember to fill in the Reference Code in the transfer comments.
---
Buy Bitcoin through the Advanced Trading Tool
---
Money Withdrawal
In Binance you can withdraw both fiat and crypto currencies.
More specifically, you can:
Withdraw Money to a Bank Account
Withdraw Money to a Credit/Debit Card
Transfer Cryptocurrency to any other Wallet Address
For withdrawals, you'll have to navigate to:
Menu > Wallet > Fiat & Spot
In that panel you choose the asset you wish to withdraw, and click "Withdraw".
If it's fiat money (€, $ etc) you with to withdraw, you can either send it to your bank account through bank transfer (+0.8€ fee) or directly to your card (+1% fee).
Then again if it's crypto (BTC, ETH etc), then you can transfer them to any Wallet Address you wish to. The withdrawal fees for cryptocurrencies are different but you'll get a clear overview of them before you complete the transfer.
---
Customer Service
If you ever run into trouble with your Binance account, you have 2 options:
try and find the solution yourself on the Support Center
or contact someone from the Support Team through the Live Chat
If you're anything like me, then immediately you'll go the chat and find a real human being to assist you with your problem.
When you first enter the Live Chat, you'll be greeted by an automated Bot, however you can type: "Connect me with a person" and find a living soul to help.
The good news is that the Live Chat is available 24/7. The bad news is that there are so many people that require troubleshooting that you'll wait for a while before you get a human response.
Finally, phone support is not supported (pun intended)!
---
Pros & Cons
Pros
The biggest Crypto Exchange in the planet
Some of the Lowest Fees in the Market (>0.1%)
More than 200 available Cryptos
Crypto Debit Card
Earn interest on your Crypto
Advanced Trading Tools
Crypto Insurance Fund that has been successful before
Many Active Security Features
MANY many Extra Features
Cons
Too many features, might be confusing for new users.
There are better interest rates out there for your Crypto
Customer Support can get overwhelmed, resulting in high waiting queues
---
My thoughts
Overall, Binance is a definite GO from me!
The plethora of services it offers, combined with some of the lowest fees right now in the market, bring Binance among my top preferences (if not THE top)
The platform can become your go-to place for:
Crypto Transactions (with more than 180 alt coins)
Advanced Crypto Trading and derivatives (Futures, Options etc)
Staking, Crypto Lending & Crypto Saving
Real life usage for everyday transactions of your Binance Card
Invest in new Projects/Currencies
On the other hand, the vast amount of features might also be a double-edged sword and baffle a new user, especially if it's someone completely new to the world of cryptocurrencies.
Nonetheless, if you overcome this first hurdle and get accustomed to the platform, then I honestly believe that Binance will be more than enough for you and cover any needs you might ever have.
You might wanna exclude Staking, Crypto Lending & Crypto Saving Accounts from those needs, since there are better options as far as interest rates are concerned.
More on that below ▶
In closure, I'd just like to mention that I'm not any hardcore crypto trader or investor, but more of a casual lover of their world and premises.
Until recently, I had kind of settled with Crypto.com, which still is a solid option, pretty much in the same lines as Binance.
My preferences have shifted however, making Binance and Crypto.com my favorite all-in-one platforms for crypto.
Before you start buying Cryptos, remember:
…that Bitcoin, and generally Cryptos, always carry huge amounts of risks and volatility! Going up or down even as much as 10% per day is like nothing in their world.
…just because your friends bought Bitcoins doesn't mean you have to as well Don't fear FOMO
…that Cryptocurrencies, your investments with them and all the crypto platforms are neither regulated nor insured by any private or state carriers Which means that there are no guarantees for your money in case it goes poof one day because of a hack or scam
…that whatever goes up, goes down and what goes down doesn't necessarily go up again
…to have goals for when to enter (when to buy) and when to exit (when to sell)
…to stay the f*ck away from magic Gurus who promise you fast and easy profits. Rest assured that they will be the only ones who'll have any (profits) from such a "partnership".
…to only invest money that you 100% ok to lose you'll be surprised by the relief it offers
Don't get me wrong:
What I meant was not to discourage you from investing. I just wanted to offer you a reality check and make some reasonable arguments, in an unreasonable world full of clickbait videos that promise "quick and easy money in just 3 clicks".
So, if you think you'll have everything under control, then Binance is the way to go. 🙂
---
Alternative Crypto Platforms
As it would be expected, with the surge in popularity Bitcoin and other Altcoins are currently experiencing, there's a bunch of Crypto Brokers and Online Exchanges to choose from.
My only advice (if you're open to it), would be to stick to popular and experienced platforms that have been around for a couple of years.
Still, they aren't 100% bulletproof. Some might be scams, others susceptible to hacking, the crypto world is far from perfect. However they carry some credibility, and would be a good place to start.
Here I'll list some alternative crypto platforms that might be worth checking out. Some I've tried myself, others their reputation precedes them.
---
Alternative Crypto Exchanges
Here's a short list with a mini-comparison for some of the most popular Crypto Exchanges you can turn crypto in:
| | | | | |
| --- | --- | --- | --- | --- |
| | | | | |
| Founded: | | | | |
| | | | | |
| Maker/Taker Fees: | | | | |
| Buy via Card: | (1.8% Fee) | (3.4%) | (2.99% Fee) | |
| Buy via Bank Transfer: | (0% Fee) | | (0% Fee) | |
| | | | | |
| Crypto Card: | | | | |
| Saving Accounts: | | | | |
| Mobile App: | | | | |
| Desktop App: | | | | |
| Sign up Bonus: | | | | |
| Website: | | | | |
---
Alternatives for Crypto Staking, Lending & Saving
As far as Crypto Staking, Lending and Savings Accounts are concerned, here's another short list, with some of the most popular options, that I've prepared for you:
[wptb id="89655" not found ]
---
F.A.Q.
What is Binance
Binance is currently the biggest cryptocurrency exchange (transactions volume) in the planet.
It offers the ability to:
✓ Buy and Sell popular (or not) cryptos (more than 180+ coins) either by Card or through Bank Transfer.
✓ Complete your daily purchases using cryptos through the Binance Visa Card which offers up to 8% in Cashback Bonuses.
✓ Trade Cryptocurrencies with (or without) leverage, offering some of the lower fees in the market (>0.1%).
✓ Earn Passive Interest Income through features such as Staking, Crypto Lending & Investing
How Can I Decrease my Fees?
Binance uses fixed rates that amount to 0.1% of any transaction made.
Even though they already are some of the lower fees in the market, you can further reduce them by following these two steps:
▶ Use BNB to pay your Fees (Extra 25% Discount)
▶ Use this link to Sign Up (Extra 10% Discount)
Disclaimer:
I'm not a professional investment advisor and the following information is not an investment suggestion, only a guide to help you.
Always keep in mind that investment = risk! Especially when we're talking about cryptocurrencies, which are incredibly volatile!
Only invest money you're willing to lose!
Affiliate Disclaimer:
Some of the links the site uses are affiliate links.
They don't cost anything to use; they let other sites know you've accessed their services through MoneyMinority, and is a great way to support and keep MoneyMinority going!
If you don't wish to use them, feel free not to! Your interest in MoneyMinority is still appreciated!